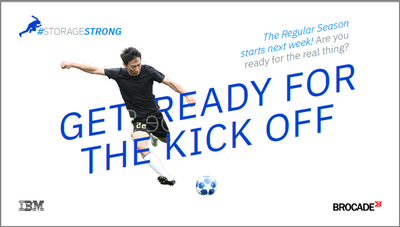 Today I am pleased
to announce the launch of a new international learning experience that will take our distributors and partners to acquire, in a fun and exciting way, a lot of knowledge about IBM Flash storage and SAN solutions. Next October 4th we will launch #StorageSTRONG
Hundreds of distributors and partners will have the opportunity to challenge, through a game app, other distributors and partners across the Americas and EMEA, and demonstrate how much they know about Flash storage and SAN solutions.
Who can play?
IBM Business Partners, IBM Distributors, IBM Storage sellers. Both sales, pre-sales, and technical roles are eligible!
The top 50 IBM Business Partnership
participants worldwide can earn up to $3,000 for an IBM FlashSystem and b-type SAN customer event. MDF dollars will be awarded based on employee participation. If you're a Business Partnership, encourage registration and participation by your employees to earn MDF dollars!
Register now via by clicking here